Choosing courses
Välja kurs eller kurser som du behöver och lägg i din varukorg.

Skriv din information och betala.
Once you have selected the course, proceed to checkout fill all the fields and pay.

Vi kommer kontakta er.
Efter att ni gjort ert köpt kommer vi skicka ett mail med inloggningsuppgifter så ni kan boka tid för er körning/utbildning.



The registration fee is a one-time fee that must be paid if it is not included in your package.
Driver's license book, driving booklet, road signs, Unlimited tests (digital)
18 Lektioner & teoripaket

Experience
Best training time with us and your driving license will be cheaper and will be safe and secure drivers in traffic

In your language
Now you can read and prepare the theory in your own language even for English speaking students

Tailored
The training area minutes from the Swedish Transport Administration (Hisingen) and we have chosen to also have weekend runs at no extra cost

Teo
"Incredibly good experience, the teacher's pedagogical tactics helped me understand in a good way and they are good at dealing with people with different backgrounds, both in terms of age & ethnicity. "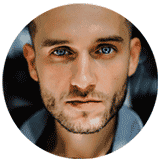 Phantomen Hans
"Very nice and instructive teacher
who teaches very well and
effectively.. "


Armin
"Never driven a car before, took 10 lessons with Dennis and passed the run-up on the first try. Highly recommended. "